Fujikura Stands with Our Veterans & Folds of Honor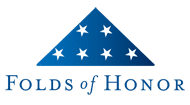 As a company our core commitment is not only to our brand, but also to our customers, Charter Dealers, tour players, and to worthy causes that truly make a difference. Folds of Honor is a 501(C)(3) nonprofit organization that provides educational scholarships to families of military men and women who have fallen or been disabled while on active duty in the United States armed forces. The educational scholarships support private education tuition and tutoring for children in grades K-12, as well as higher education tuition assistance for spouses and dependents. At Fujikura, we're proud to partner with Folds of Honor and donate each year to support their mission and honor the sacrifice of military families across the country. Tor lean more about Folds of Honor visit their website: www.foldsofhonor.com
2017 ATMOS Tour Spec U.S. Open Limited Edition

For the 117th U.S. Open at Erin Hills, Fujikura is offering 117 shafts of the Blue launch profile in each of the 60g and 70g weight categories, for a total of 234. The Blue launch profile is the mid launching profile of the three ATMOS Tour Spec options. Each shaft is laser etched "Limited Edition" and individually numbered.
2015 PRO Patriot Edition

The PRO Patriot Edition is an optional design for those fit into PRO line of shafts. It is a full time offering (not limited) available through any of our charter dealers. Designed for the golfer seeking feel in the handle section with the stability and control of a stiffer tip, the 2017 PRO Patriot Edition offers a legendary Fujikura profile guaranteed to promote straighter and more consistent shots.
Note: Proceeds from the sale of both PRO Patriot Edition and ATMOS Tour Spec U.S. Open Limited Edition will benefit The Folds of Honor Foundation and be distributed to qualifying families in the form of scholarships.
photo: At right, Fujikura Composites America President and COO, Dave Schnider, presents the annual dontation to The Folds of Honor representatives  at 2017 PGA Show in Orlando.
About the  Folds of Honor Foundation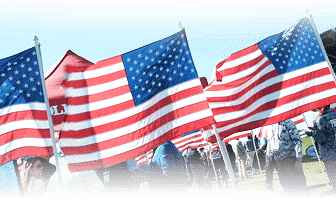 The Folds of Honor Foundation is rallying a nation to ensure no family is left behind in the fight to preserve American freedom. Through scholarships and other assistance, the foundation gives back to the spouses and children of soldiers killed or disabled in service to our country. The goal is to provide healing, hope and an opportunity for dreams to be realized with the generous support of of sponsors like Fujikura.
2017 Presentation to Folds of Honor
Fujikura Folds of Honor Program
Proceeds benefit The Folds of Honor Foundation
Available in ATMOS + PRO Editions
2015 PRO "Patriot Edition"
Limited Edition Folds of Honor red, white, and blue graphics
High Inertia TIP (HIT)
CAGE Technology
Maximum Carbon Fiber Content
40Ton Carbon Fiber
2017 ATMOS Tour Spec U.S. Open "Limited Edition"
*New* for 2017
Limited Edition, Laser Etched/Numbered of 117
117 total for 60 gram, 117 total for 70 gram – to celebrate the 117th U.S. Open
Based on acclaimed ATMOS Tour Spec BLUE shaft
Featuring HIT, CAGE, and Maximum Carbon Technology
40Ton Carbon Fiber
Folds of Honor PRO "Patriot Edition" Technical Specs
| | | | | | | | | | | | | |
| --- | --- | --- | --- | --- | --- | --- | --- | --- | --- | --- | --- | --- |
| model | flex | length | weight | tip flex | butt flex | torque | tip dia | par. tip | butt dia | bend pt | spin | launch |
| PRO 53 | R2 | 46 | 56 | 130 | 105 | 4.1 | .335 | 2.5 | .600 | m | l | m |
| PRO 53 | R | 46 | 56 | 120 | 100 | 4.1 | .335 | 2.5 | .600 | m | l | m |
| PRO 53 | S | 46 | 57 | 110 | 95 | 4.1 | .335 | 2.5 | .600 | m | l | m |
| PRO 63 | R2 | 46 | 63 | 120 | 98 | 4.0 | .335 | 2.5 | .610 | m | l | m |
| PRO 63 | R | 46 | 64 | 112 | 92 | 4.0 | .335 | 2.5 | .610 | m | l | m |
| PRO 63 | S | 46 | 66 | 104 | 87 | 3.9 | .335 | 2.5 | .610 | m | l | m |
| PRO 63 | X | 46 | 67 | 95 | 82 | 3.8 | .335 | 2.5 | .610 | m | l | m |
Folds of Honor ATMOS Tour Spec "Limited Edition" Technical Specs
| | | | | | | | | | | | | |
| --- | --- | --- | --- | --- | --- | --- | --- | --- | --- | --- | --- | --- |
| model | flex | length | weight | tip flex | butt flex | torque | tip dia | par. tip | butt dia | bend pt | spin | launch |
| BLUE 6 | S | 46 | 64 | 103 | 85 | 3.5 | - | 2.5 | .610 | m | m | m |
| BLUE 6 | X | 46 | 65 | 99 | 79 | 3.5 | - | 2.5 | .610 | m | m | m |
| BLUE 7 | S | 46 | 74 | 95 | 78 | 3.1 | - | 2.5 | .615 | m | m | m |
| BLUE 7 | X | 46 | 77 | 89 | 72 | 3.1 | - | 2.5 | .615 | m | m | m |